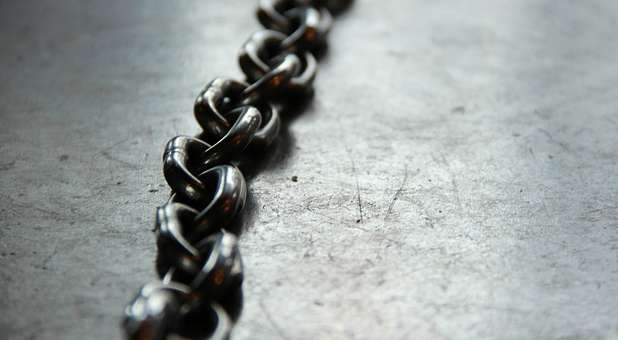 As we undertake to pursue our dropout family and friends in the Lord, we must be conscious of our goal for each one: connectedness.
It is not sufficient to undertake our pursuit only until the believer starts returning to a church, either occasionally or regularly.
The goal is not just that they return to the church.
The goal is that the believer becomes connected to the body of Christ—the local church.
What do we mean by connected?
Ecclesiastes 4:12b says, "A threefold cord is not quickly broken."
We have found that if a believer has a three-stranded cord of connection to the local church, they will not become easily disconnected by the pressures, trials, tribulations and temptations of life.
What are these three cords of connection?
They are:
1. Heart for the pastor and vision for the local church
2. Personal relationships in the local church.
3. Area of ministry in the local church.
Every believer, not just former dropout believers, needs all three cords of connectivity. We will explore each of these over the next three weeks. It is the responsibility of the local church to facilitate the establishment of each of these cords in every believer.
Action Tip: For your own part, are you connected to your local church in each of these areas? For more depth on this, read Hunters of the Harvest, chapter 15.
Louis Posthauer is the executive director of Hunters of the Harvest Ministry. He has been actively involved in the local church for more than 37 years and currently serves as a lay leader and teacher at Living Word Church of the Nazarene in Houston. For more information, visit huntersoftheharvest.org.
Improve your life and ministry by learning something new. Our Ministry Leadership Bundle includes 3 Books: Amplified Leadership, Breaking Intimidation and The Power of Humility. View Offer!
Get our BEST DEAL on Ministry Today magazine. Get a full year for only $12! Yes-I want this deal.