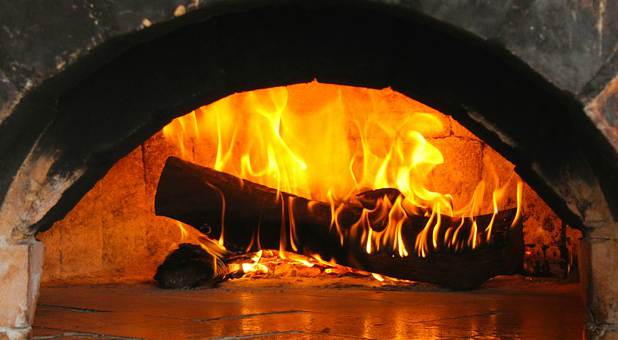 There are times when I feel that the Holy Spirit has placed a story in Scripture just for me. Have you ever felt that way as well?
I have often believed that the story of Shadrach, Meshach and Abednego maintains an anointed asterisk beside it that signifies, "This story will have special meaning for Carol McLeod in the first part of the 21st century. The rest of you can read it if you so desire, but the story is actually for her."
You know the account of which I speak. Shadrach, Meshach and Abednego were among the Hebrew youths taken captive by the Babylonian empire ruled by the evil King Nebuchadnezzar. King Nebuchadnezzar had a golden statue crafted that was 90 feet high. His decree was that everyone in the kingdom must bow to this statue or be thrown into the fiery furnace.
What would you do? Would you bow or would you burn?
Shadrach, Meshach and Abednego refused to bow and were taken before the king by his angry and authoritative royal bouncers. This was the question that the earthly king thundered to these three men of whom the world was not worthy:
"Who is that god who can deliver you out of my hands" (Dan. 3:15d).
I wonder if the three Hebrew gentlemen were thinking, "King Nebuchadnezzar! We are so glad that you asked that very question! We were waiting for the opportunity to tell you about our awesome God!"
I happen to believe that there was a respectful grin on their faces and a sparkle in all three pair of eyes as they replied,
"Shadrach, Meshach, and Abednego answered and said to the king, 'O Nebuchadnezzar, we do not need to give you an answer in this matter. 17 If it be so, our God whom we serve is able to deliver us from the burning fiery furnace, and He will deliver us out of your hand, O king' (Dan. 3:16-17).
And now, the next phrase is the one that was written especially for me. These next six words are the ones that echo through the hallways of my spirit as I encounter difficult times in in my life.
"But even if He does not, let it be known to you, O king, that we will not serve your gods or worship the golden image which you have set up" (Dan. 3:18).
But even if He does not ... does that phrase resonate in you as it does in me?
But even if He does not answer this prayer, I will still love Him.
But even if He does not provide for this desire, I will still serve Him.
But even if He does not open this door, I will still trust Him.
But even if He does not ... I still will!
You see, I can declare those words with Shadrach, Meshach and Abednego because I trust the character of God! I can boldly state my case before the enemy because I know that I serve a God who never lies and who always keeps His promises.
I can confidently yet humbly echo these six well-known words because my God has never yet lost a battle He has fought.
If you are facing a gruesome and difficult enemy today, perhaps you could believe, like I do, that this story has your name on it. Perhaps it is time for you to declare the power of God in your enemy's despicable face. And perhaps you could also remind yourself that the taunting shadow of all that is evil, that no matter what circumstances come into your life, you will be known as a man or a woman who continues to worship, to trust and to pray.
Adverse circumstances and the prospect of fiery furnaces should never have the power to silence the worship of the people of the Most High God.
But even if He does not ... I still will!
Carol McLeod is an author and popular speaker at women's conferences and retreats, where she teaches the Word of God with great joy and enthusiasm. Carol encourages and empowers women with passionate and practical biblical messages mixed with her own special brand of hope and humor. She has written five books, including No More Ordinary, Holy Estrogen!, The Rooms of a Woman's Heart and Defiant Joy! Her most recent book, Refined: Finding Joy in the Midst of the Fire, was released last August. Her teaching DVD, The Rooms of a Woman's Heart, won the Telly Award, a prestigious industry award for excellence in religious programming. You can also listen to Carol's "Jolt of Joy" program daily on the Charisma Podcast Network. Connect with Carol or inquire about her speaking to your group at justjoyministries.com.
Improve your life and ministry by learning something new. Our Ministry Leadership Bundle includes 3 Books: Amplified Leadership, Breaking Intimidation and The Power of Humility. View Offer!
Get our BEST DEAL on Ministry Today magazine. Get a full year for only $12! Yes-I want this deal.