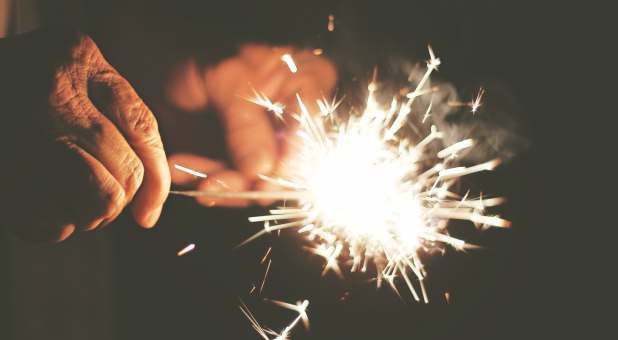 Dr. Steve Greene is now sharing stories, teachings, and conversations with guests who lead with love on Love Leads, a new podcast. Listen now.
---
I grew up witnessing the power of God. When God's power comes down: signs, wonders and miracles occur—sometimes in a dramatic fashion.
After becoming a living witness to God's wonders, I have a learned an important lesson over the years. It's not God's power that transforms people's lives, but God's love.
On many occasions, I have witnessed people touched by His power return to their sin almost immediately. At times even before they leave the church property. How can this be? Simply stated, because only God's love can transform the human heart.
I like to put it this way:
All the money in the world cannot compare to the love of God.
All the fame in the world cannot compare to the love of God.
Every moment of success cannot compare to the love of God. Every earthly desire cannot compare to the love of God. Paul tells us that it is God's love in the form of kindness that leads us to repentance (Rom. 2:4).
It is not God's power that changes the human heart. His power is important because His signs and wonders point to the love and kindness of God. Wonders make people wonder about God's goodness. "How is He so good? Why would He intervene so dramatically?" Signs are His power pointing to His character.
Bottom line: God desires intimacy based on relationship. This only happens when we experience His love.
Why is God's love so powerful?
The love of God is what gives your soul salvation. The love of God is what gives your mind peace. His love is what gives you all you need. God's love is what gives your life purpose. It is what gives your heart and body healing.
This amazing love is what gives you the heart to share with others. Today, I encourage you to dive deeply into the love of God. Nothing compares to the love of God. His vision is to love you and cause you to desire to spread His love throughout the nations.
I am challenging you to: "Live a life in and for the love of God!"
Mikel French has challenged spiritual awakening all across America, where many celebrations extended into multiple weeks, and has conducted celebrations in France, Sweden, Russia, Romania, Poland, Ukraine, Moldova, Serbia, Germany, South Africa, Malawi, the Philippines, Hong Kong, Taiwan, Haiti, Japan, Singapore, India and Thailand. He conducted an outreach celebration in Manila, Philippines, reaching 200,000 teenagers with the book of hope. Through the generous support of partners, he has presented the message of Jesus Christ to millions of people in the nation of Russia through televised citywide soul-winning celebrations. Mikel considers it an honor to assist in conducting the annual pastor's conference, where thousands of pastors from Russia's 11 time zones come for training, teaching and equipping. Mikel and his wife, Marsha, reside in Tulsa, Oklahoma.
Improve your life and ministry by learning something new. Our Ministry Leadership Bundle includes 3 Books: Amplified Leadership, Breaking Intimidation and The Power of Humility. View Offer!
Get our BEST DEAL on Ministry Today magazine. Get a full year for only $12! Yes-I want this deal.